As your local water utility provider, the District strives to keep you continually updated on all matters related to your water service. If you do not find the information you need, please contact our office at 530-241-1085 or info@bvwd.org and we will gladly assist you!
The District is working with neighboring water agencies and the State Division of Drinking Water to ensure safe drinking water for our customers throughout the upcoming rainy season. In addition,...
Although Governor Jerry Brown declared an end to California's historic 5-year drought last year, on May 31, 2018, he signed legislation requiring cities, water districts and large agricultural...
Mid-Pacific Region
Sacramento, Calif.
MP-18-063
Media Contact: Erin Curtis, 916-978-5100, eccurtis@usbr.gov
For Immediate Release: April 20, 2018
Reclamation updates 2018 Central Valley...
Media Contact: Erin Curtis, 916-978-5100

For Release: March 22, 2018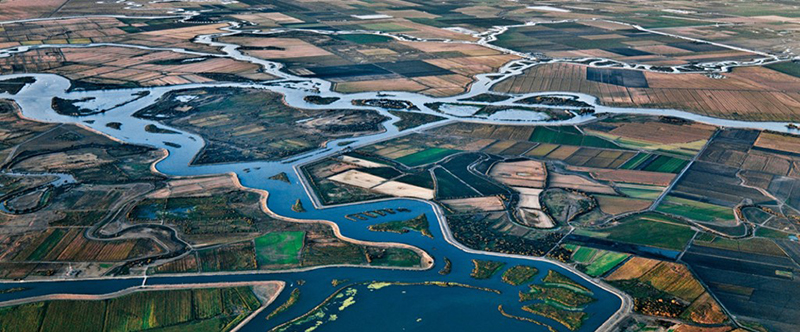 Central Valley ProjectSACRAMENTO, Calif. – The Bureau of Reclamation today provided an initial allocation to some Central...
Reclamation announces initial water supply allocation for the Central Valley Project
Media Contact: Erin Curtis, 916-978-5100

For Release: February 20, 2018

Shasta Dam
SACRAMENTO, Calif. – The...
As a member of the Association of California Water Agencies, Bella Vista Water District is proud to share several scholarship opportunities for California graduate or undergraduate students...
NOTICE IS HEREBY GIVEN that on January 29, 2018, at 5:30 pm., or as soon thereafter as the business of the District permits, a public hearing will be held at Shasta College, 11555 Old Oregon...
The State Water Resources Control Board on November 1, 2017 released its draft proposed regulation to implement permanent prohibitions against certain wasteful water use practices, as directed by...
The State Water Resources Control Board (State Water Board) has proposed additional flows from the Sacramento River Basin in its new documents posted on its website related to the Phase II update...
With the latest science showing that nearly half of California's native salmon and trout species face extinction in the next 50 years, state agencies have committed to a suite of actions to...
Until this year, the wettest year the "El Niño" year of 1982-83 stood as the Northern Sierra's 8-Station Index wettest season on record, with an index of 88.5 inches. The average is 50 inches. To...